Most nationalities are allowed to enter Singapore without visa. Generally, 14 – 30 days is the entry permit duration, which exactly depends on entry point and nationality of the visitor. There are more than 30 nationalities who have to obtain visa before getting to Singapore.
Drug trafficking in any form is a capital crime in Singapore. Even travellers who changeover in Singapore and do not need to clear customs and passport control are subject to the regulation. Carrying drugs even in consumed state is prohibited under the same law.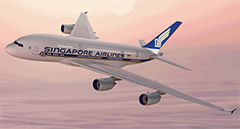 Patients carrying medicines have to have prescriptions, without they are confiscated. Spirits, wine and beer are allowed 1 litre each. However, Malaysians have to pay duty charges for all. Cigarettes are not allowed free of duty and so are chewing gums. Pirated goods, pornography, etc. are prohibited too.
By Airways
Singapore is one of the largest aviation hubs in Southeast Asia making aeroplanes. Singapore Airlines is the flagship airline for the country. Scoot, Jetstar Asia, Tiger Airways, etc. are low-fare airlines operating in the country. Moreover, all big and small airlines in Asia offer flights to Singapore.
There are direct airways to Australia, New Zealand, the Middle East, South Africa, Europe and North America. Some of the popular names include Emirates, Etihad Airways and British Airways stopover at Singapore on their flight between Europe and Australia.
Changi Airport
Changi Airport is officially considered the best airport in the World. It is divided into 3 termini. Terminal 1 has physical connectivity to others while Terminal 2 and Terminal 3 are connected by Skytrain, which offers free services. Passengers can move from one terminal to another without going through immigration. Travellers can get their passports cleared at any terminal which can go through custom at a specific terminal.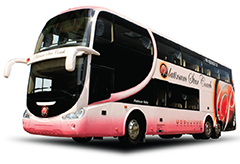 Changi Airport is loaded with entertainment and utility facilities. Free Wi-Fi is available throughout the premises in addition to around 200 computer kiosks. Unlimited local calls can be made for free from Starhub and SingTel payphones. ATMs are available in aplenty and so are currency exchanges. There are numerous eateries serving local and international food at reasonable price. However, the staff canteen is still cheaper than the rest.
Waiting passengers opt for occasional live music at the lounge, some Xbox systems interspersed in the premises, jacuzzi, swimming pool, butterfly garden, duty free shops, paid massage parlour, gym, shower, movie theatre, computer games zone, indoor garden and music area.
Transportation from Changi Airport
Taxi is the simplest and easiest means to reach the city. During days, S$3 – S$5 airport surcharge is levied while 50% additional surcharge applies from 00:00 to 06:00.
Shuttle service is offered in MaxiCabs are 6-seater vehicles tripping designations locations every 15-30 minutes available from 06:00 to 02:00. S$9 is fare for an adult can seat can pre-booked or at the arrival hall.
Limousines charge flat S$50 to anywhere in the city.
MRT trains operate from 05:31 to 23:18. Passengers have to interchange at Tanah Merah.
Bus terminals are at the basement of all 3 termini and operate from 06:00 to 23:59.
Seletar Airport
Only private aircrafts land at Seletar Ariport, from where only taxis are available at $3 surcharge.
By Roadways
Causeway is the most popular entrance route to Singapore connecting and remains terminally congested. Its inbound flank remains jammed on Sundays while the Malaysia-bound flank remains congested on Fridays. Second Link between Tanjung Kupang is much less congested and used by only private vehicles, some luxury bus services and Malaysian Limousines. Foreign vehicles and motorcycles are allowed to be driven for free for a maximum 10 days, after which S$20 per day tax is levied.
Bus Services
There is no central bus terminus in Singapore and different bus operators have their termini at different points in the city. The main overseas bus terminal is in Golden Mile Shopping Centre.
Direct buses to and from Kuala Lumpur are available. Major bus operators and their services are:
Aeroline runs luxury buses from HarbourFront Centre to Petaling Jaya and Kuala Lumpur. They offer on-board lounge, power sockets and meal.
First Coach services from Novena Square through Second Link to Kuala Lumpur.s NiCE++ are 18-seater luxury buses and NiCE 2 are 27-seater double-decker buses plying between Copthorne Orchid Hotel and Kuala Lumpur.
Transnasional is the largest bus operator from Malaysia.
Transtar has First Class Solitaire with Wi-Fi, video on demand, onboard attendants and massaging chairs. Its service is from Golden Mile Complex to Genting and Malacca.
Online booking is available for some bus operators:
Bus Online Ticket consists of StarMart, 707 Express, Delima Express, Golden Coach Express, Fivestars Express and other minor operators.
Easibook has several bus operators, among which Konsortium is the major one.
Generally, expensive bus services are punctual while cheap ones stop at certain locations and use congested thoroughfares. An alternative to international bus services is Larkin Bus Terminal at Johor Bahru, from where long-distance Malaysian domestic express buses depart to various Malaysia destinations. Malaysian domestic buses certainly offer more options and their fares are much lower.
Taxi Service
Like some other countries in the world, Singapore can be entered or left by specially licensed taxis.
From Singapore to Malaysia:
Licensed Singapore taxis can be flagged at any location in Singapore. The default drop off point is Kotaraya in Malaysia but you can choose to alight anywhere in Johor Bahru at a higher fee. One way trip fee starts at S$45.
Licensed Malaysia taxis are only available at Johor Taxi Service located at Queen Street, which is within walking distant from Bugis MRT. Like Singapore taxi, the default alighting point is Kotaraya and other drop off point is available at a higher cost. One way trip fee starts at $40.
From Malaysia to Singapore:
Licensed Singapore taxis are only available at Kotaraya and you can choose to drop of at any location in Singapore at a fee minimum fee of $30.
Licensed Malaysia taxis can be booked at any location in Johor Bahru. Queen Street Taxi Terminal is the only drop off point in Singapore. The one way taxi fare is about RM40.
By Railways
Train Services
Singapore is the southern terminus of Keretapi Tanah Melayu network of Malaysia.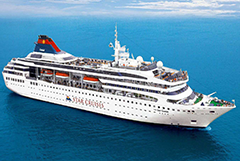 Ekspres Rakyat and Ekspres Sinaran Pagi are daily day services from Kuala Lumpur to Singapore.
Ekspres Sinandung Malam is daily sleeper service from Kuala Lumpur to Singapore.
Lambaian Timur is daily sleeper service from Singapore to Gua Musang at 04:45.
Ekspres Timuran is daily sleeper service from Singapore to Tumpat at 18:00.
Trains are efficient and clean but take more time than buses. Railways stations have Platform screen doors of half the height of normal human being have been installed in all railways stations. This prevents accidental fall onto the rails.
The fare currency is charged according to where you aboard the train. Johor Bahru is the first station in Malaysia and Woodlands Train Checkpoint is the railway station in Singapore.
By Waterways
Singapore is linked to Johor in Malaysia and Riau Island in Indonesia by ferry services. There are 5 ferry terminals in Singapore for international ferries:
HarbourFront is next HarbourFront MRT station.
Marina Bay Cruise Centre is accessible from Marina Bay MRT station by shuttle services.
Tanah Merah is served by bus route no. 35 from Bedok MRT station.
Changi can be accessed only by taxis from Tanah Merah MRT station or Changi Village.
Changi Point is not served by any public transport mode. Changi Village Bus Terminal is nearby and served by bus route no. 2, 29 and 59.
Cruises
Star Cruises offers cruises from HarbourFront to various Southeast Asian destinations. Bangkok, Ko Samui, Krabi, Phuket, Tioman, Redang, Langkawi, Penang, Klang and Malacca are some of the common. Yearly cruise destinations include Hong Kong, Ho Chin Minh City in Vietnam, Sihanoukville