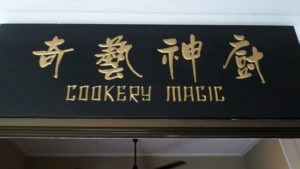 Cooking can be considered as an art which requires willingness and proper knowledge in order to prepare mouth-watering dishes. If you are in Singapore on vacation and finished with your shopping and sight-seeing then a visit to Cookery Magic is definitely worth the experience. Located on Fidelio Street within a single storey house, Cookery Magic happens to be a highly recommended school for cooking in Singapore. You can learn some of the best in class cuisines from different countries like India, China, Malaysia, Thailand and Indonesia. Ruqxana is the chef who leads the courses and even offers children's and vegetarian cooking courses. You will be overwhelmed with the warm welcome and friendliness of Ruqxana who can also show you around her terraced house.
The Chef Behind the Class
The classes are kept intimate and small and you are bound to enjoy the classes with lots of laughter and chatter. Ruqxana is of Indian origin and is a self-taught cook who takes her passion for cooking very seriously. You can also check out her website at the Singapore Tourism Board and know more about her cooking classes.
Apart from the classes, you will also get to know more about the medicinal purposes and history of ingredients that she uses while cooking. She has vast experience when it comes to cooking and if you are in any sort of doubts, she will clarify them with a friendly tone and easy going attitude. A lot can be learnt about Nonya food which is preferred by the Peranakan people. The relaxed home-setting atmosphere will make you extremely comfortable and allow you to learn the details of every dish prepared along with its cultural significance.
Apart from getting to learn new recipes and dishes, you get the opportunity to have a peek into the local culture which is thoroughly attached with the local cuisines and dishes of Singapore.
It does not matter at all whether you have prior experience in cooking or not as Ruqxana takes out the time to teach you about the preparation of every dish in such a way that it becomes easy for you to prepare it without referring to anything. Even though many might consider attending cooking classes while spending holidays not such a great idea, once you are done with Ruqxana's cooking classes, you will feel that the time was utilized in the best possible manner.